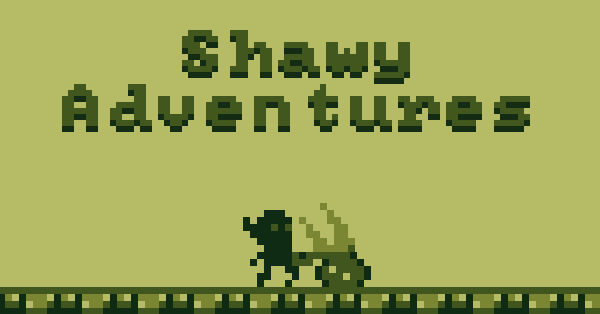 Shawy Adventures
Shawy Adventures v0.040 released!
---
Hi all, I've just released another new version of Shawy Adventures, v0.040 includes several major changes on the game that improve the gameplay:
Base resolution is now 228x128.
Recoloring some enemies.
Fixed bug that could make shawy end up in an unreachable place.
Improvements on the backgrounds.
Defaults to light green color mode.
Check the full changelog over: https://shawyadventures.github.io/changelog/
Enjoy!
Files
ShawyAdventures_0040.exe
45 MB
May 28, 2017
ShawyAdventures_0040.zip
46 MB
May 28, 2017
ShawyAdventures_0040.tgz
37 MB
May 28, 2017